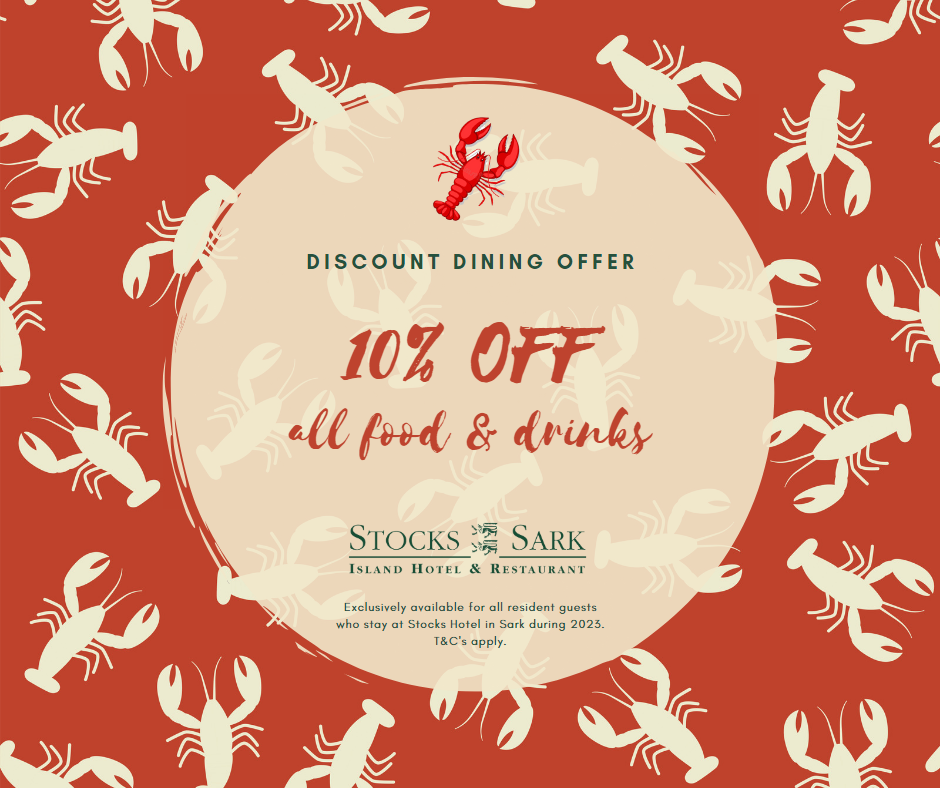 Receive 10% OFF all food and drinks during your stay. We are offering an exclusive discount dining card when you stay at Stocks Hotel in Sark for any dates during 2023.
When booking your stay simply purchase a Stocks special dining package for a one-off cost of £10 per adult per stay. Upon arrival at reception please collect yourdining card and present it every time you sign off or pay your bill in any of our bars and restaurant to get 10% OFF all food and drinks. T&C's apply.
Add this special offer to your reservation via the online booking diary on our website – https://www.stockshotel.com/offers/every-day/stocks-dining-package.html and have another great reason to enjoy your stay at Stocks this year.